#MemberMonday, Teresa Barantes owner of True Care Wellness
Happy Monday!
Congratulations to our
#MemberMonday
, Teresa Barantes owner of @truecarewellness True Care Wellness is a family practice medical spa located in Tempe, AZ. They specialize in hormones, regenerative medicine (PRP, Ozone, Stem Cells), weight loss, women's medicine and much more!
#AZHCC
#AZHCCAmbassadors
#community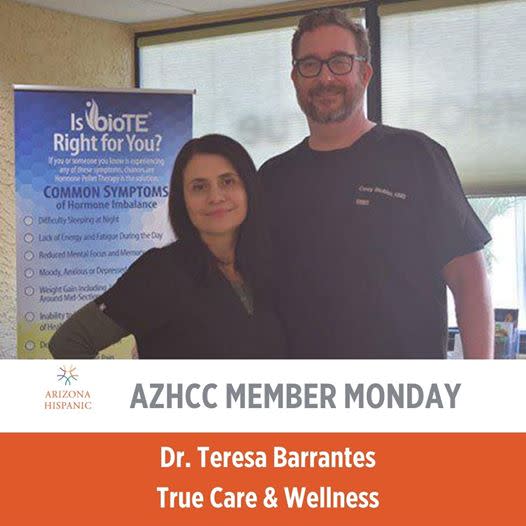 Source : https://www.facebook.com/photo?fbid=3577121322315158&set=a.298516706842319