Building Bridges Among Generational Differences in the Workplace
Thursday, June 16, 2022 (11:00 AM - 12:00 PM) (MST)
Description
Educational Equity Webinar Series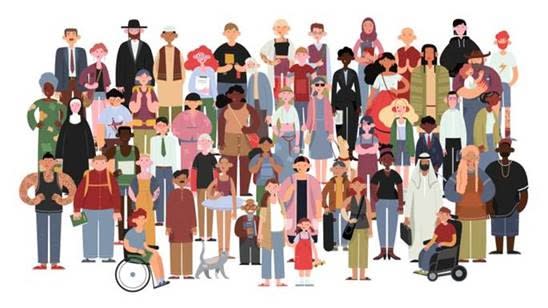 Building Bridges Among Generational Differences in the Workplace
Thursday June 16th 2022 | 11:00 am to 12:00pm
It's no secret that we're living in a time where there are more generations working together than ever before. And while it can be really exciting to learn from people who have different backgrounds and experiences, sometimes it can be tough to navigate those waters in the workplace. In this presentation, our speaker, LaTasha Williams, 3X Certified Career Strategy & Leadership Development Coach | Talent Acquisition & Leadership Director, The Modern Millennial Careers & Consulting, will talk about how we can all work together better by:
Building bridges among our generational differences
Understanding the history and mysteries of a multi-generational workplace and
How we can work together to bridge the gap among generational differences in the workplace.
Participants will learn the true definition of "generation" through a myth busting generational talk. Additionally, attendees will gain awareness in how to shift their perspective on what a generation is and isn't in order to teach, train, coach, and develop in a multi-generational workplace.
online event

Thursday, June 16, 2022 (11:00 AM - 12:00 PM) (MST)
Categories
Community Event