Virtual Cardiology Academy
Monday, May 24, 2021 10:00 AM - Wednesday, May 26, 2021 12:30 PM (MST)
Description
The Irene H. Bailey Cardiology Academy's goal is to provide underrepresented/lower socioeconomic status high school students who have an interest in science with the opportunity to:
Learn and apply science concepts and inquiry skills with clinical activities.
Explore the variety of academic programs and career choices in the fields of science and medicine.
Participant in a real-time heart-healthy virtual cooking demonstration.
Engage in a pedometer challenge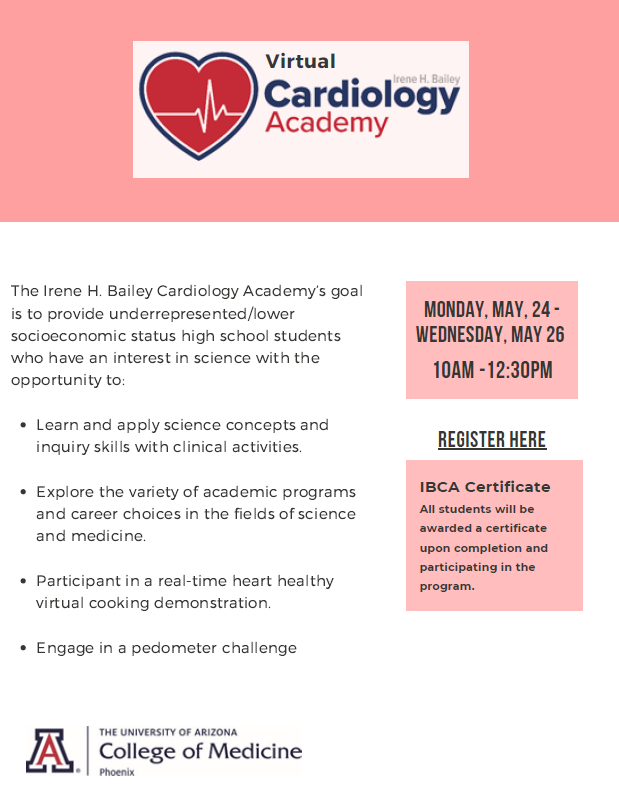 For questions about either of these programs, please contact the Office of Equity, Diversity and Inclusion, 602-827-2575.
Monday, May 24, 2021 10:00 AM - Wednesday, May 26, 2021 12:30 PM (MST)
Categories
Educational Event
Community Event